Starting with docMgt version 3.36 you can take advantage of the new Public Access Portal system. Public Access is available in the docMgt Standard and Enterprise offering.
WHAT IS A PUBLIC ACCESS PORTAL?
A public access portal is a search system built for public access. This means that it does not require anyone to "log in" to use it. Anyone on the Internet can come to the system and search for any information that was made public. They cannot find anything that was NOT made public so you are still in control of what the public can see. The public access portals are designed to be very easy to set up and maintain.
IS IT SIMPLE FOR THE PUBLIC TO USE?
Public Access Portals are very simple to use. Users can search by the data fields to which you give them access. When they search they will see their matches in a very simple-to-understand screen.

If there are documents available for viewing they can click to see those as well.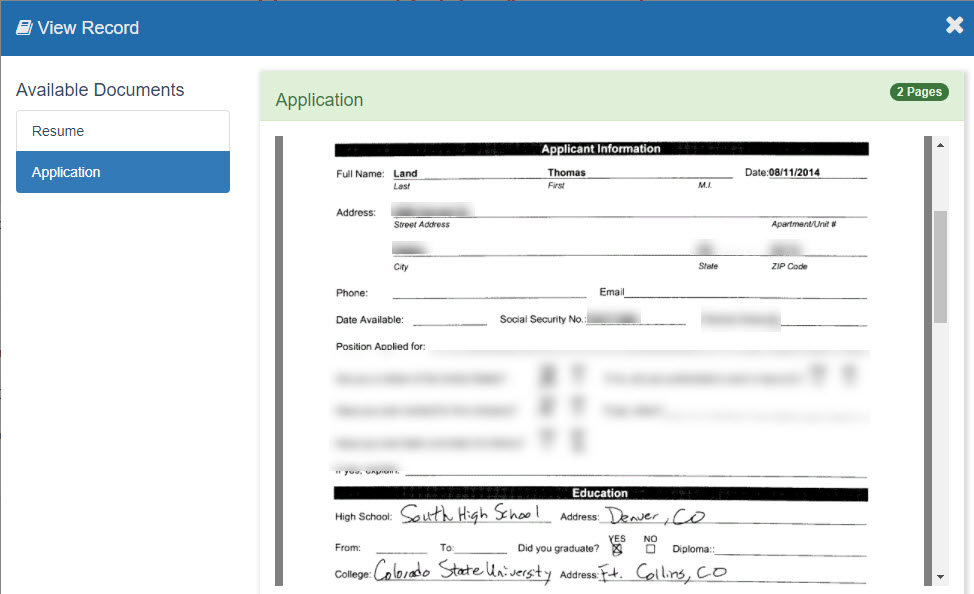 WHY A PUBLIC ACCESS PORTAL?
There are several uses for public access. Here is a brief list of some options.
Solutions for governments and schools:
– Public Records Access
– Meeting Agendas and Minutes
– Community Notifications
Solutions for private organizations:
– Product inventory search
– Product information sheets
– Marketing and company information
Benefits for all types of organizations:
– Provides self service which most consumers expect
– Requires no IT staff to implement
– Employees can maintain the content easily
– docMgt can automate the publishing of information using workflow
IS IT EASY TO SET UP?
Below is a quick step-by-step guide that walks you through setting it up. You can turn a normal Record Type into a fully-functioning public search system in 2 minutes!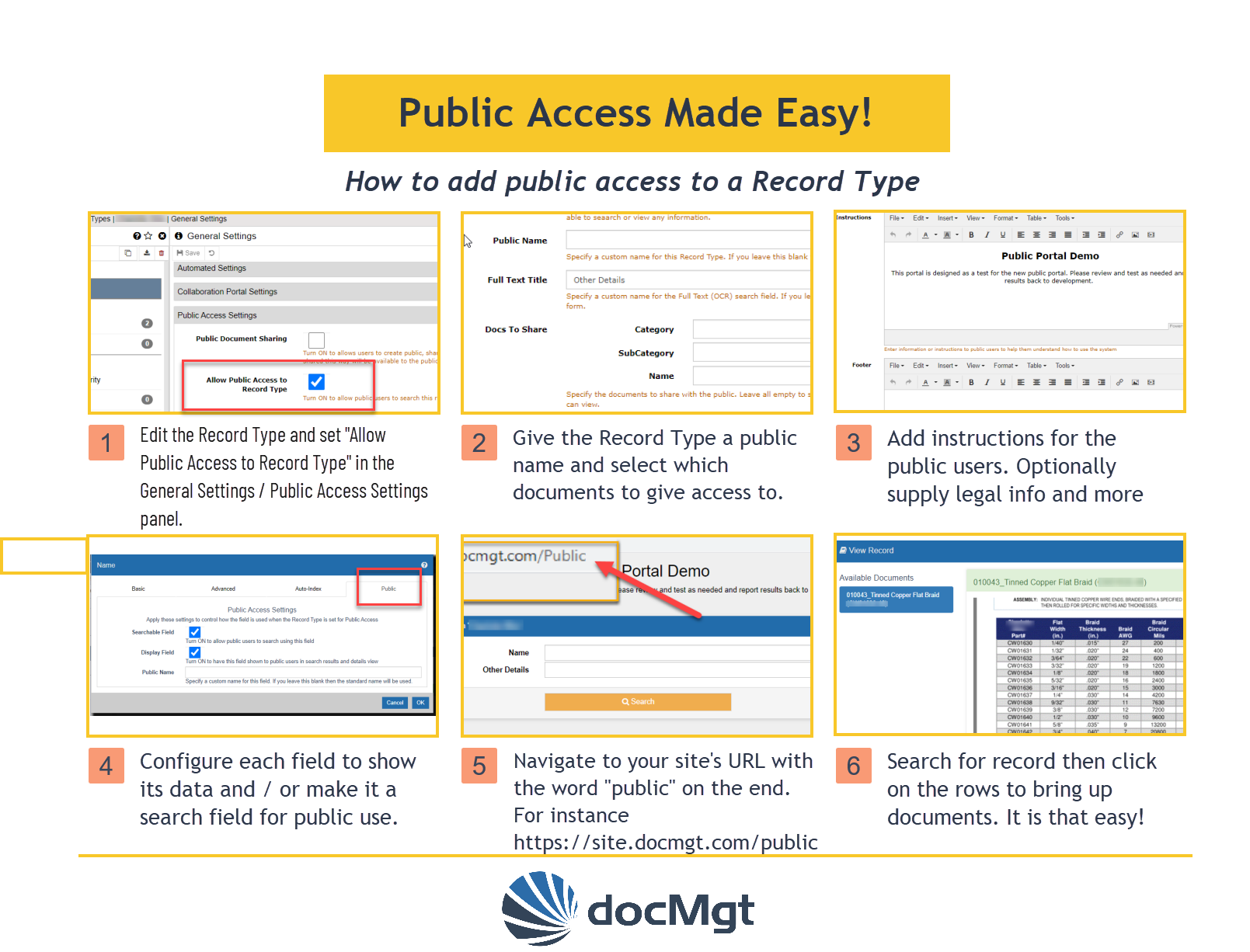 Other Resources