Multi-Factor Authentication
Version 3.39 introduces a very important addition to the docMgt security portfolio – Multi-Factor Authentication or MFA. MFA allows you to further verify a user's identity by sending a code to an account or device to which you are reasonably sure the user is the only one who has access. After the initial login of username / password, we send a code to that user's account and ask that they type that code into the additional prompt. If the code matches, they can log in. If not, then they are not allowed in.
The amount of time between each validation required for a device is configurable in the admin screen. This means you control how often users need to re-identify themselves through MFA. You could potentially force users to verify their login each time they log in or only once every 30 days or once a year. It is up to you.
Why Use Multi-Factor Authentication?
There are several reasons to use MFA.
Guard against stolen passwords: If someone steals your password and you are not using MFA then that person can log in as you. There is nothing to stop them from deleting your information, making changes and potentially getting you fired. With MFA, that user can attempt to log in but they will not receive the MFA code that is sent to your email. In fact, you will get the email and will know something is up and you better change your password.
Protect against weak passwords: If you use "password" for your password then it is likely someone can figure that out and log in as you fairly quickly. with MFA they will still need the code to get in. Don't use this as an excuse for weak passwords though!
Help protect against password thieves: Password thieves are everywhere and unsecured networks, public devices, etc. make it easy for them to get your password. With MFA you get the extra protection of the code verification even if they steal your password.
Stay compliant with today's security standards: More and more, organizations are requiring extra security measures for their systems. Using MFA shows you are responsible and serious about  security.
A 2019 study by Google showed that MFA security measures prevented 100% of automated bots, 96% of bulk phishing attacks and 76% of targeted attacks. That alone outlines the power of MFA on protecting systems.
Quick Demo Video
This quick inline video shows the how this feature is seen by end users.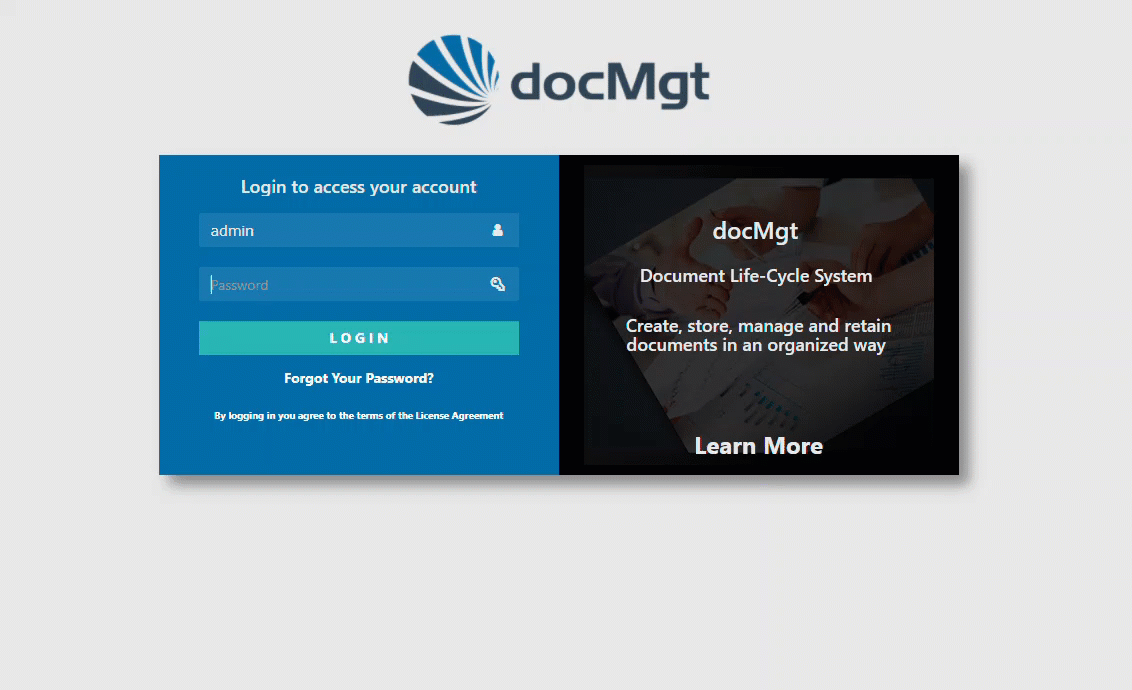 Summary
Security is vitally important to everyone. We at docMgt will continue to increase our security options to give you the tools you need to enhance your own security profile. If you need assistance with this or any other feature please contact your support representative. We are always happy to help.