Auto Dealerships
docMgt has built-in features that are perfect for managing processes for auto dealerships. Repair Orders, Deal Packets,Work Orders  and Virtual Auditor are just a few of the solutions that are available.

Features Used in Solution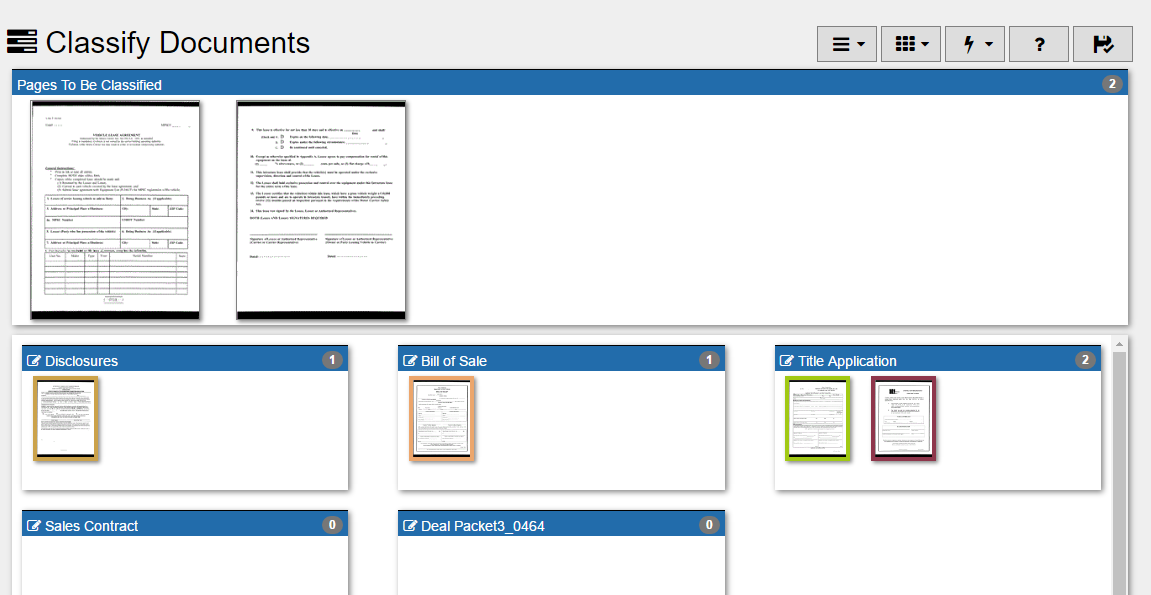 Document Classification
Document Classification is used to identify the documents within the deal packet.
The Document Classification system is part of Indexing automation and gives users and quick and efficient way to organize the incoming documentation. Using our simple drag and drop interface and the powerful auto-classify methods helps decrease the time it takes to work through the deal packet. This optimizes the process and allows users to focus on what is important – closing and finishing each deal!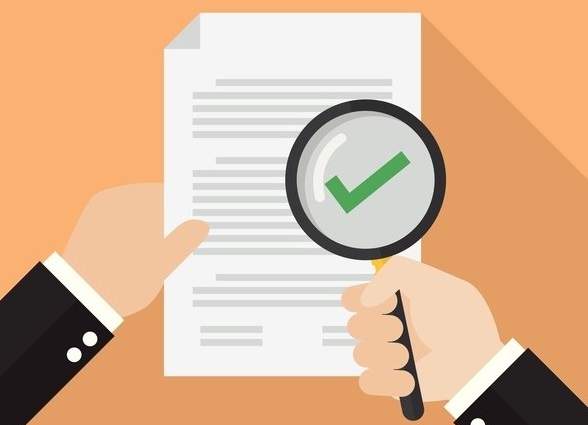 Virtual Auditor
Virtual Auditor is used to keep the deal packet process moving and make sure nothing is forgotten or missed.
Virtual Auditor leverages the built-in workflow engine within docMgt to notify when documentation is incomplete, hold users accountable for the requirements of each deal and to keep the process moving as efficiently as possible. With Virtual Auditor your team won't have to worry about missing documentation or forgotten requirements. Virtual Auditor continuously monitors the required information and sends notifications and reminders until everything is complete.
Sample Process
Warranty audits require a large number of supporting documents and way too often result in lost revenue and charge backs. 
docMgt gives you the systems you need to capture all of your repair orders, service tickets and parts documents. Our tools index all of these to provide instant access and to prevent missing, misfiled or lost documents.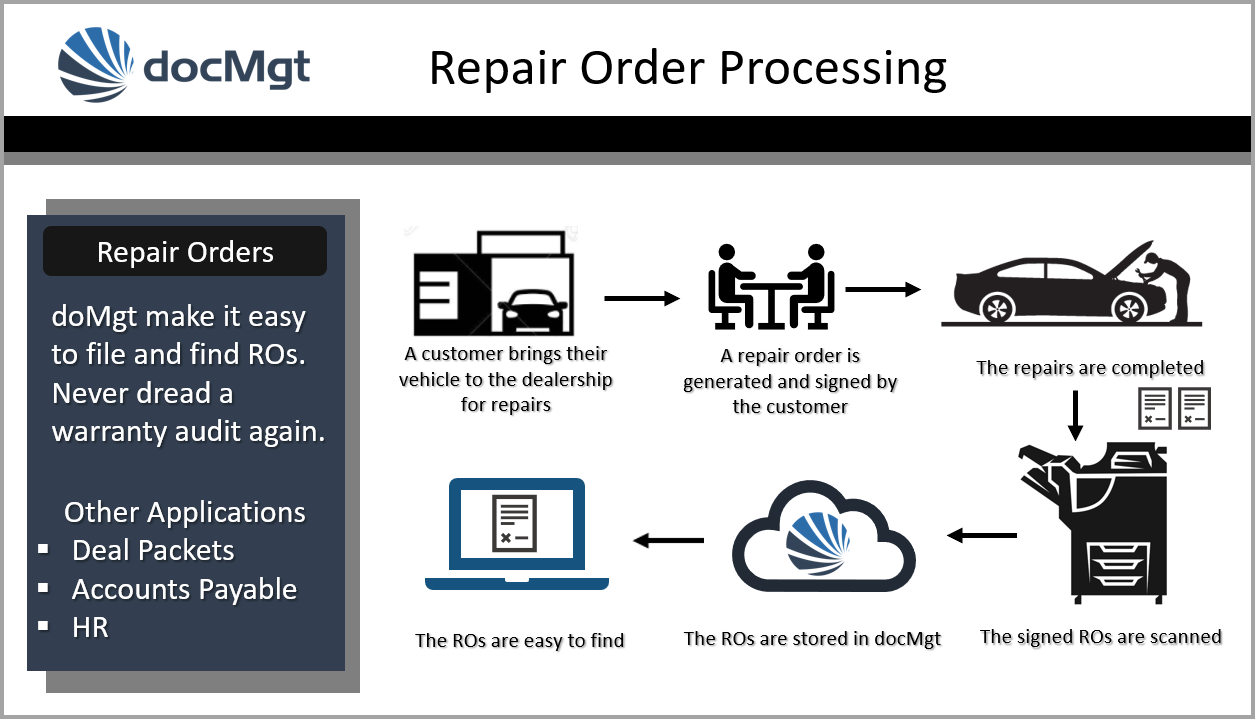 [display-posts include_excerpt="true" include_excerpt="true" no_posts_message="No Related Articles" title="Related Articles" tag="Auto" wrapper="div"]