Accounts Payable
docMgt is designed to help companies easily and quickly process their Accounts Payable invoices. We use state-of-the-art Machine Learning technology to remove manual entry and process invoices quicker than ever before. Take your invoices from E-mail or paper form directly to approvals or your accounting system. Contact us to find out more!

AP Automation using Machine Learning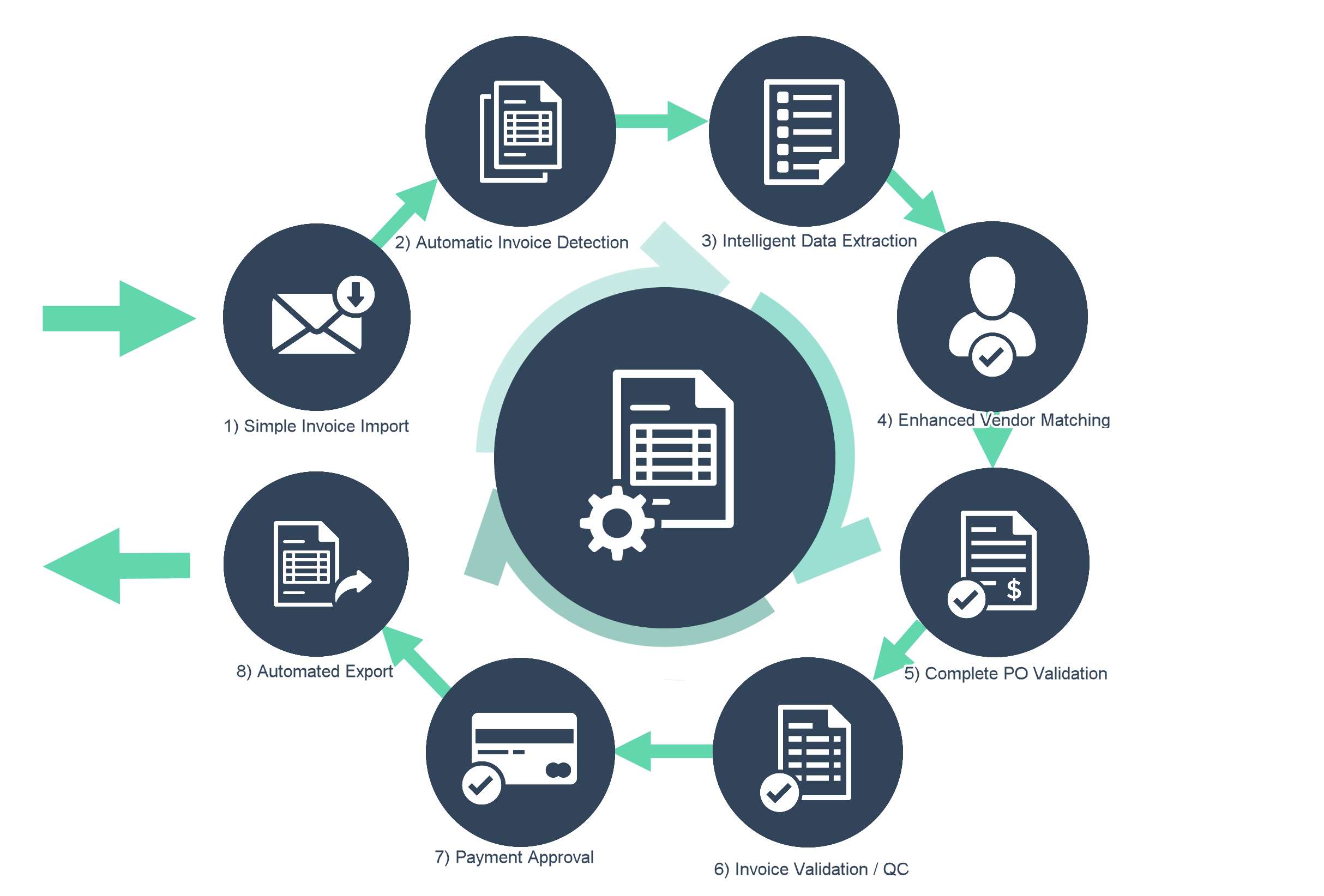 docMgt AP Automation uses state-of-the-art Machine Learning technology to process invoices with incredible accuracy. Documents are brought into the system in one of several ways and are processed automatically. docMgt AP Automation separates invoices, indexes them, validates the vendor information and queues them up for review/approval. We can even validate the invoices against purchase orders for more automation. 
This process can easily be coupled with our built-in QuickBooks Desktop or QuickBooks Online integrations for a hassle-free invoice processing experience!

docMgt integrates directly with QuickBooks Desktop and QuickBooks Online. No special software needed and no extra cost! With our QB integrations you can use docMgt for indexing, approvals, coding and more. When you are ready we automatically push your data directly into QuickBooks for payment. This saves you time and money!
Features Used in Solution
Indexing is the process of applying data values to invoices and other documents.
The amounts, dates, vendors and other pertinent information needs to be taken from the invoice so the data can be validated and approved. docMgt's simple yet powerful three-step Indexing Automation process you can reduce your company's indexing time by more than half! Watch the videos to see how easy it is to index invoices.
Workflow is the act of moving information from step to step in a process.
docMgt provides a flexible, easy-to-use workflow solution to assist you in moving documents through your company. Invoices, time sheets, contracts and any other document can be routed through the workflow system. docMgt tracks where the documents are, who has worked with them, what their outcomes are and how long it took to get the work done. The data that was collected can then be transmitted to other systems for processes like payment and payroll.
Sample Process
If you use Purchase Orders for your payables you can also take advantage of docMgt's electronic forms and workflow to streamline PO Requisitions. Here is a diagram that lays out the simple workflow to manage that process.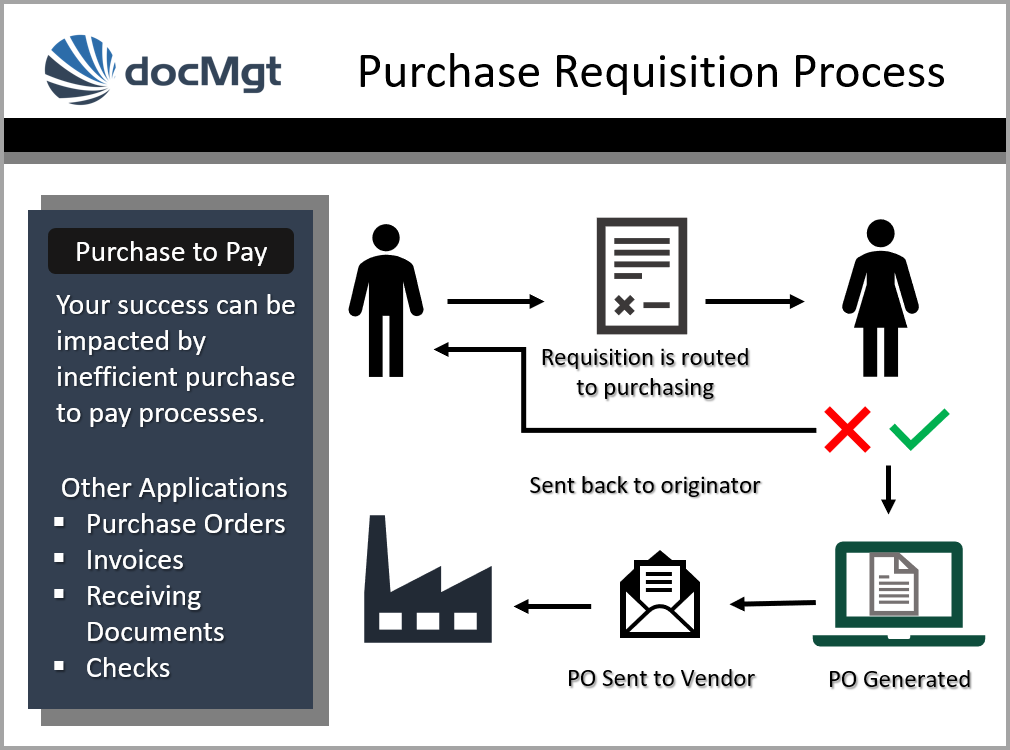 [display-posts include_excerpt="true" include_excerpt="true" no_posts_message="No Related Articles" title="Related Articles" tag="Accounts-Payable" wrapper="div"]